Stevanato Group inaugurated its new vial and cartridge plant at Zhangjiagang (China) in the presence of the Italian Consul General and representatives from the Jiangsu and Suzhou governments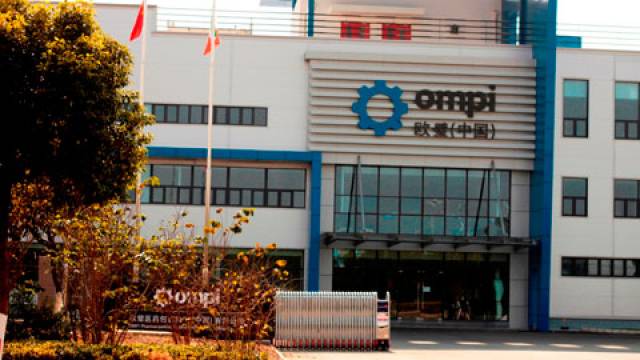 All of the equipment at the new plant in Zhangjiagang was designed and manufactured in Italy by group company Spami
Stevanato Group (Piombino Dese - Padua, Italy), an international leader in the production of cartridges for insulin and glass containers for pharmaceutical use through its Ompi brand, today strengthened its presence in Asia Pacific by officially inaugurating the new Ompi of China production plant in Zhangjiagang (China). The event was attended by the President of Stevanato Group, Sergio Stevanato, Vice President Marco Stevanato, the Consul General of Italy in Shanghai Stefano Beltrame, and representatives from the Jiangsu and Suzhou governments.
The construction of the new production plant in China, for which Stevanato has already invested 27 million Euro (288 million RMB), represents an important step in the growth and internationalisation strategy that the Group has been pursuing for several years. Through this strategy, the company will cover each relevant territory thoroughly by opening new sales offices and new production plants in the various regions to which it exports the most, such as North America, South America and Asia Pacific, in order to supply these markets directly.
"China is a very important market due to its extraordinary economic growth and location in the center of this region in which Stevanato Group expects to grow and invest in the coming years, and for this reason it is indispensible to our overall strategy," said Marco Stevanato, Vice President of Stevanato Group.
Stevanato selected Zhangjiagang as the location of this production hub because the reg...
expand