EnduroShield hydrophobic glass treatment is becoming the product of choice for applying to exterior glass facades.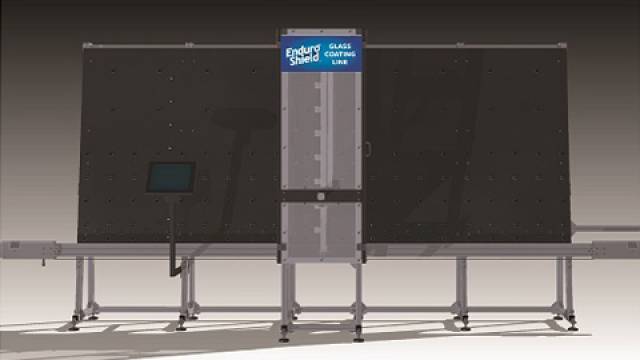 New EnduroShield X-Line Automatic easy-clean glass coating machine
Large multi-national companies are choosing to partner with EnduroShield due to a number of key factors which distinguish the brand from its competitors, including durability, simplicity and quality. EnduroShield is focused on market leading performance. The permanent coating is durability tested and certified by TÜV Rheinland, Germany, and supported with a 10-year performance warranty. EnduroShield continues to be applied to major global projects including IKEA Spain, Bombay Sapphire Distillery UK, Seven Business Center Brazil, and Aerospace Research Center UK. The very latest automated hydrophobic coating machine designed and built by EnduroShield is now available. The high speed machine combines uncomplicated design and smart technology to deliver a user friendly, efficient, and economical coating device for easy implementation.
Craig Howard International Managing Director, said: "Our vertical system utilises single piece in-line flow for effortless assembly line integration, and can process a 2m piece of glass in under 20 seconds which significantly reduces labour costs." Already in use at one of the largest glass companies in Australia, the EnduroShield Hydrophobic Coating Machine is now in high demand from other factories around the world.
It was independently tested and certified for durability to simulate a lifetime of 10 years on interior and exterior use by TÜV Rheinland, Germany.