Fire resistant glass from Vetrotech Saint-Gobain was used for the new parking garage of the Museumpark in Rotterdam, the Netherlands, which occupies three floors and can accommodate 1,150 cars.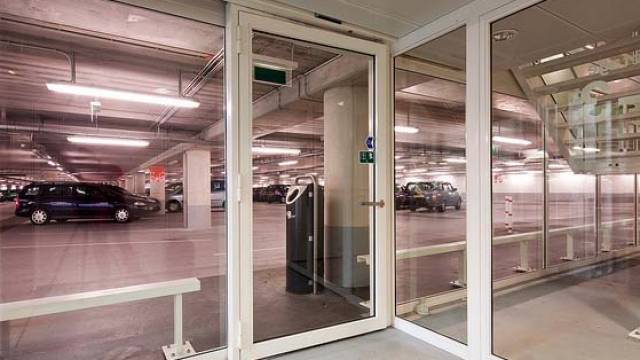 A view of the parking garage of the Museumpark in Rotterdam, the Netherlands
The Museumpark in Rotterdam, the Netherlands, has introduced fire safety systems in its parking lot. The Museumpark, which is more than eight decades old, officially inaugurated its new parking garage 27 November 2011, with glazing solutions by Vetrotech Saint-Gobain.
The task of designing the new parking lot was administered to the Amsterdam architect firm Paul de Ruiter who designed the architectural layout of the building so as to allow adequate light and space, making users feel safe, at ease, and not intimidated by the underground set-up. Spread out over three levels, the parking garage can accommodate 1,150 cars, and has the largest underground water storage unit in the Netherlands, with a capacity of 10 million litres of water.
The issue of fire safety is of paramount importance in Europe, and Vetrotech Saint-Gobain's expertise in fire resistant glass products clinched the project and gave it a whole new dimension. Contraflam Lite glazing, which complies with EW30 classification (stability and radiation reduction) was used to deliver the highest standards of fire resistance.
The EW60 variant, which also conforms to the EI15 class, was used along the escape routes, thus meeting the requirement of 15 minutes of temperature insulation, which is a high score in fire resistance, combined with transmission and escape route qualities. Contraflam Lite was also tested for dimensions of 2,300 by 3,800mm, the largest tested product in the Netherlands.
In addition to Contraflam L...
expand