A wall of glued glass bricks that is ten times as strong as a regular brick facade? Experiments conducted by the Glass & Transparency research group proved this could be true.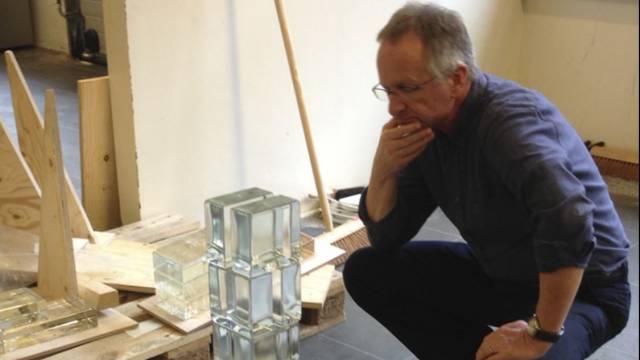 Glass stronger than brick for Chanel's new facade
Their test results are being used to make Chanel's historic storefront at the P.C. Hooftstraat transparent. 'This wall could support a herd of elephants and it can withstand an attack with a sledgehammer.'
According to a design by the architecture firm MVRDV, the 'Crystal House' will consist of a facade of transparent 'bricks'. In terms of appearance this design is almost identical to the nineteenth century brick facade that is being replaced. The big question before the start of the project was how glass blocks would hold themselves up as elements of the facade. "We put a number of test pieces together and subjected them to various tests," says Rob Nijsse, professor of Structural Design. "The results were beyond our expectations."
Pressure testing, three-point bending testing and impact testing showed that the minimum compressive strength was as high as 10 N/mm2. This is about ten times stronger than the brick facade that is being replaced, and strong enough to build a robust, monolithic, self-supporting facade. In the Stevin Lab, researchers also looked at whether the structures are resistant to heat shock. The test pieces withstood this test too with flying colours. This is important, as it means that the glass won't crack during heavy rain after a hot summer day.
To acquire maximum transparency, the researchers chose to work with stone of soda-lime-silica glass. These stones are made from sand with low iron content. The Italian specialist Poesia divisione di Vetreria...
expand