Auto glaziers will find diverse offerings in the "Autoglass Arena" organised by the Federal Association of German Glazier Trades.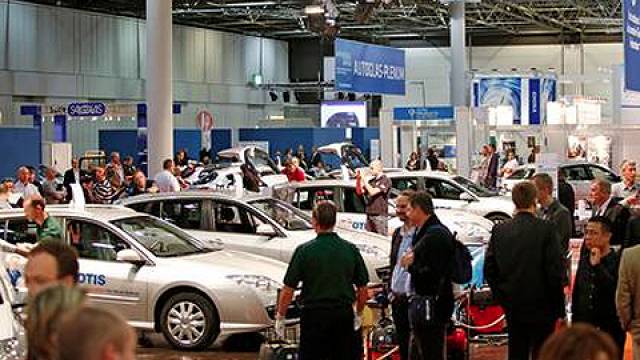 The Autoglass Arena at glasstec 2012
At glasstec 2014 from October 21 to 24 in Düsseldorf the auto glaziers can expect a broad range of features. The "Autoglass Arena", organised by the Federal Association of German Glazier Trades (Bundesinnungsverband des Glaserhandwerks - BIV), is complementing the support programme for craftsmen through the addition of the Automotive Glass theme sector. In addition to corresponding ranges presented by more than 50 companies, it is hosting the national Auto Glaziers' Competition in which the best auto glaziers from all over the country battle it out against each other.
The participants will go head to head on the fair Thursday (23.10) and Friday (24.10) in a competition to fit and remove a windscreen, rear and side window as well as repair stone-chip damage. The quality and speed of the work will be assessed as well as the handling of the vehicle and use of personal protective equipment or occupational clothing. The winners can expect attractive prizes. In this connection first place will receive a shopping voucher from Hella Gutmann Solutions GmbH worth 5,000 EUR. The second-placed contestant can look forward to a shopping voucher worth 2,500 EUR from PMA/TOOLS DIVISION Autoglas-Zubehör AG, while third place will receive a shopping voucher worth 2,000 EUR from ProGlass GmbH.
Following the successful premiere at the last glasstec, the Autoglass Arena will once again include an Auto Glaziers' Plenary with a comprehensive range of lectures and workshops. In addition to tec...
expand