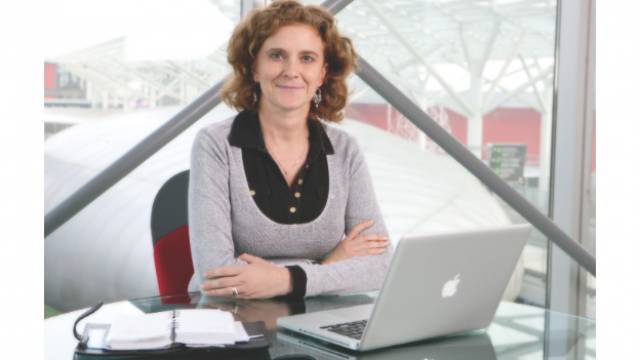 Cinzia Schiatti, re-elected as President of GIMAv for the third time
With the global economic crisis still hitting hard, Glass-Technology International spoke to the newly-re-elected President of GIMAV - the Italian Manufacturers' Association of Machinery, Accessories and Special Products for Glass Processing - Cinzia Schiatti.

Third-time president
G-TI: You have been elected for the third time running as president of GIMAV – two out of three times during the economic crisis!
Cinzia Schiatti: Yes, the situation of the industry is not so good – and that's a bit of an understatement! And logically, like everybody else, our association and our members also have problems caused by the lack of cash flow. In any case, we are always working close to our company members, in order to maintain the level of operations and information, etc., that we have had up to now.
In fact, we are continuing our presence at international fairs around the world, even if we no longer have the collaboration of ICE (Italian Institute for International Trade and Commerce). This means that we now have to do everything ourselves – contacting the fairs, and trying to get good deals for our members.
In any case, and thanks to our contacts around the world, we give our associates the possibility of participating in these trade fairs.

G-TI: With your re-election, three out of five GIMAV board members are women!
Cinzia Schiatti: Yes, in fact, myself, Renata Gaffo, Nancy Mammaro of Mappi International, Federica Bovone and Barbara Antonini, but this does not really have an import...
expand