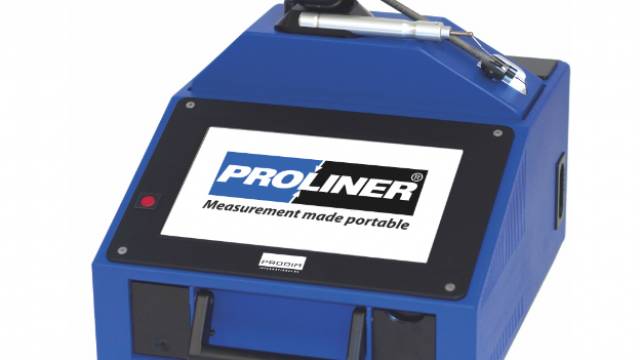 The Proliner Principle is very simple: measuring with a wire
The Proliner® Principle
The Proliner Principle is very simple: measuring with a wire. The Proliner has a measuring head that can be rotated in every direction and has a wire that can be stretched out for several meters. At the end of the wire is a metal measuring pen that enables to mark the relevant points. These points are directly translated into a digital DXF CAD file. With the Proliner, straight, curved and very complex shapes can be measured in an instant. Moreover, any object in horizontal, vertical or slanting position can be measured. The digital drawing can be used to operate CNC-machines, to print or cut plots or as a base for designs.

Benefits for the glass industry
Accurate measurements are very important in the glass industry to avoid expensive waste. Large amounts of cut glass for windshields are frequently wasted due to inaccurate measurements. Beside the waste of material, traditional methods take a lot of time and effort, and the result is often not as precise as required. This situation is not optimal and can be easily changed with the Proliner. The device enables to measure all kinds of situations, both prototyping and digitizing templates in factories, as well as directly on job sites, as the machine is truly and easily portable and requires no installation effort whatsoever. The result is a precise digital file containing all the necessary information ready to be processed in production lines. In comparison with traditional methods, the process is fast ...
expand