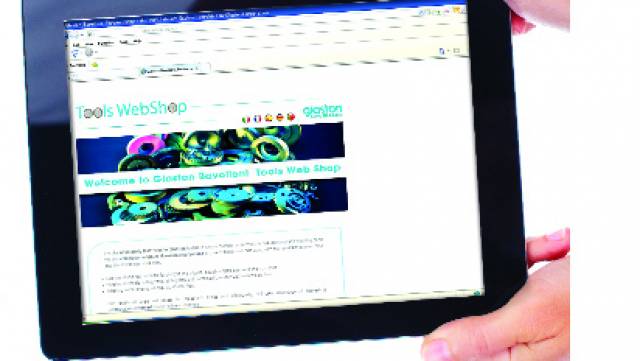 Glaston Bavelloni Tools Web Shop is very user friendly
New web shop
Glaston Italy's continuous commitment to supplying its customers with the best tools, in the easiest way, with the fastest delivery and lowest costs materializes in the new Glaston Bavelloni Tools Web Shop.
Cup wheels for Hiyon, Gemy, CR 1111 and PR 88 straight line edgers; for B75, MAX 50-60-80 and SB10 bevelling machines; for VX, Poweredge and XtraEdge double-edgers; peripheral tools for numeric control working centres; as well as polishing wheels and felts, are just a few examples of the articles in the new web shop.

Access and use
Accessing and using the site http://tools.glaston-line.net is very easy and immediate. Customers can view and order diamond and polishing tools in real time, non-stop, 24 hours a day, at their convenience, in a simple and fast way directly from their PC. In a few clicks, they will be able to select the preferred tools, verify available stock and delivery terms in real time, eventually remove an article wrongly selected from their cart, securing priority in deliveries and unbeatable selling conditions. Online orders will be promptly dispatched, without any need of telephone calls, customized quotes or correspondence.
Glaston Bavelloni Tools Web Shop is very user friendly and grants extreme transparency regarding products, real availability and prices including freight to final destination. The site is rich in information, in images and is simple to consult.

Same products with substantial advantages
Registering to the service, the c...
expand