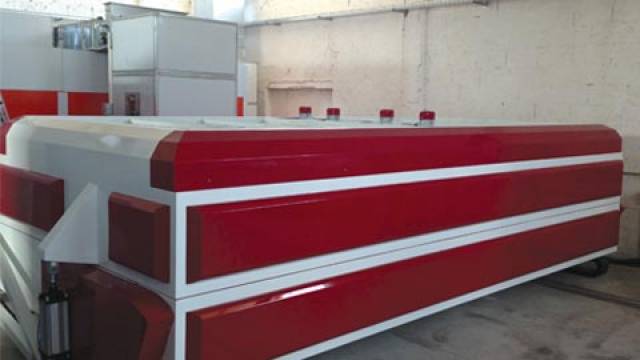 Sebino Technology: moving with the times –transparently
Products on show at Vitrum
LED Glass
LED Glass is a completely innovative product created using transparent and conductive film with LED lights, arranged according to a specific design. The film can be laminated in glass or between two sheets of other transparent material such as crystal or plexiglass.
The LED lights in the film can be applied as per a specific design such as rows or columns, or even casual. The silver-copper connections are then applied to the sides of the column. Power ranges from 3V DC a 48V DC, in low voltage thus ensuring complete safety for users.

Switch Glass
Switch Glass is a revolutionary technological system of electro-drive films and is able to change from visible opaque white barrier to transparent by means of an electronic impulse. When the film does not receive any electronic impulse it is opaline white; when it receives an electronic impulse it becomes transparent.
This change is state takes place in just a few milliseconds, with the possibility of increasing and/or decreasing transparency by dimming the power.
Switch Glass is supplied as standard measurements up to a maximum of
140 x 300 centimetres and, on request, up to a maximum size of 140 x 700 centimetres.
Switch Glass can be used:
• in film, exploiting its extreme suppleness and flexibility
• as part of a 'sandwich'
of transparent layers (glass, polycarbonate plexiglass etc.)
• laminated between two layers of glass.
Switch Glass has numerous uses in the most innovative designs...
expand


Download full article in PDF