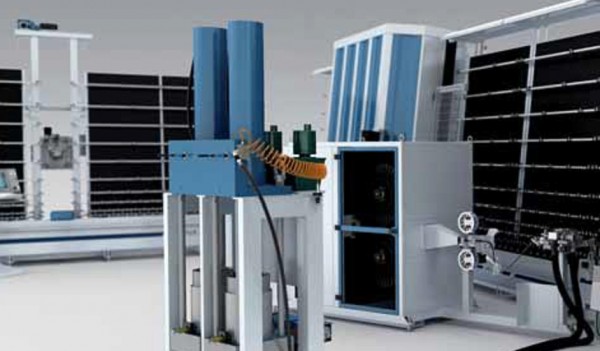 For.El: processing jumbo-size insulating glass units
For.El.'s propensity for innovation has, since its founding in 1976, enabled the company to develop new solutions to cater for the growing needs of the flat glass sector. These over 30 years of experience have resulted in developments and breakthroughs, responding to the needs and demands of the ever evolving industrial glassworks all over the world. For.El.'s over 40 patents represent a priceless heritage, pushing the company to take up new challenges and make investments in the Research and Development department.

AT VITRUM - THE MAXIMUM EXPRESSION OF TECHNOLOGICAL EVOLUTION
At the 17th edition of the Vitrum trade fair, from 26 to 29 October 2011, in Milan, For.El. will have on show a vertical line for the assembly of insulating glass with dimensions up to 6,000 x 3,210 millimetres. This project represents the maximum expression of technological evolution in the field of high performance glazing. The various stages of the insulating-glass assembly process are automated and executed in sequence on a single vertical operating line.
Many solutions have been engineered to allow handling large sheets of glass with complete safety for operators, facilitating the difficult phases of loading and unloading the machines. As thicknesses and dimensions of the units required by the market are growing, an intense effort has been made in the re-design of each machine in order to reach a load bearing capacity of 450 kilograms per meter.

VERTICAL IG ASSEMBLY LINE
Edge working and arrissing
T...
expand