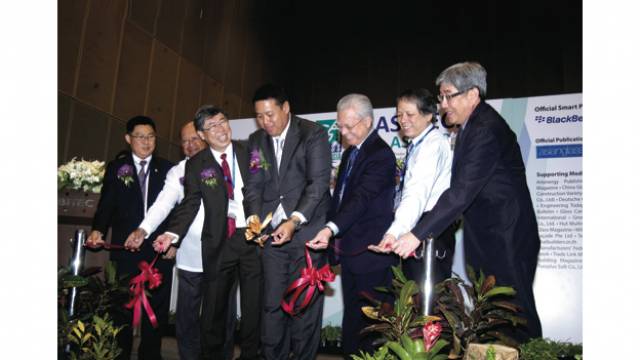 Glasstech Asia took place in Bangkok in 2012
The 10th edition
Featuring a total of 157 exhibiting companies from 18 countries across 6,000 square metres, the 10th edition of Glasstech Asia 2012 attracted close to 4,000 trade visitors. The show also featured seven international pavilions from China, Germany, Italy, Singapore, Taiwan, Thailand and the United Kingdom.
"We really enjoyed the show. It proved to be a good chance for us to meet both new and old clients. We would have liked it to be a bigger show, which we hope to see in the future. At the same time, the CEMS team has proven that their show marketing to potential visitors is on target: we got to meet the potential customers we wanted," said Worrawit Sittijaratum, Managing Director of M.P.T. Machinery Co., Ltd.
"Glasstech Asia 2012 has successfully staged the platform for our company to open doors to the regional sector. I am impressed with the crowd this year and it was definitely good visibility for my company," said Wirat Leewairoj, Executive Director of AGC Flat Glass (Thailand) PLC.
More than just an exhibition where participating companies showcased their latest innovative products and services, Glasstech Asia 2012 also offered ample opportunities for industry professionals to enrich and update themselves on latest industry developments and knowledge.

Asia Pacific Architectural Glass & Design Conference
For example, an overwhelming response was observed at the Asia Pacific Architectural Glass & Design Conference. Experts in the use of glass in archite...
expand