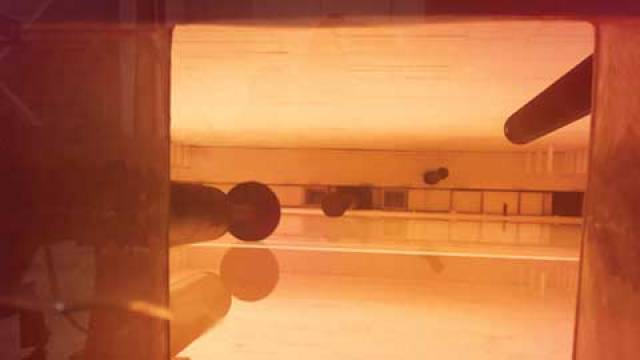 HORN Glass Industries: expertise and technical skills in tin baths for float glass production
HORN Glass Industries AG is a global leading manufacturer of glass melting furnaces for the container and float glass industry. The company is continuing to strengthen its aims in the field of float glass with another successful start-up of a tin bath in Russia.
While leading float glass manufacturers focus more and more on outsourcing their resources, HORN has expanded its own
expertise and technical skills concerning float glass with in-house engineering, in-house manufacture and the installation and commissioning of tin baths.

Long-standing experience
Due to HORN's long-standing experience, newcomers and investors in the float glass industry can get the best advice and
assistance regarding their projects and be supplied with coherent concepts, adapted to the respective requirements. The implementation of projects can be checked in advance by means of feasibility studies. Moreover, the extent, by which means and in which period of time a project can be implemented are also determined.
Experienced customers, on the other hand, have the advantage that their own ideas and philosophies can be considered and integrated from the first step of planning. This refers both to the general design of the tin bath - including the peripheral equipment and the implementation of the entire equipment. Thanks to Horn's in-house engineering, the smallest details can be planned and manufactured as specified by the customer.

Planning and engineering
The first step of planning is working out bas...
expand


Download full article in PDF