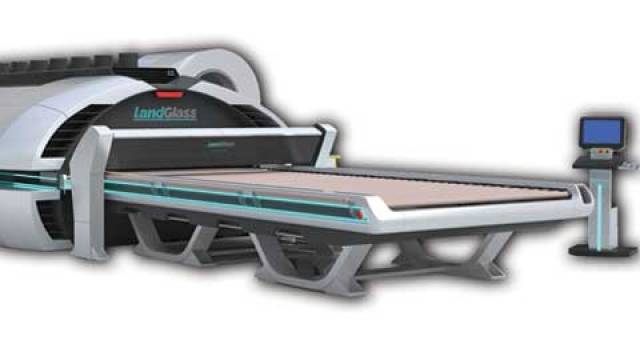 LandGlass: moving towards the future with ever more high-tech developments
LandGlass introduces CycloneTM glass tempering furnaces
As various coated glass types, especially online and offline low-E glass, are being used more and more extensively in the building industry, JetConvection™ series tempering furnaces introduced by LandGlass in 2004, have gained an important reputation in the domestic and international markets, heralded as efficient equipment in tempering high end glass products by glass processing companies. After 10 years, LandGlass is introducing a brand new series of forced convection tempering furnaces, the Cyclone™ series, with significant improvements in furnace performance, including four main features: outstanding product quality, increased production efficiency, energy saving and consumption reduction, intelligent operation and control.

Product quality and heating homogeneity
Cyclone™ tempering furnaces employs elliptical structure design and Cyclone™ convection heating system, which greatly improves the homogeneity of glass heating.
The design of the quenching section includes GeniousCool™, the newly developed technology to further prevent the occurrence of optical distortion.
The elimination of edge kink on tempered glass is very difficult, and one of the most severe challenges in the field of design and manufacture of glass tempering furnaces throughout the world. By adopting StraightEdge™ technology in Cyclone™ glass tempering furnaces, the edge kink defect at the end of tempered glass has been virtually eliminated and...
expand


Download full article in PDF