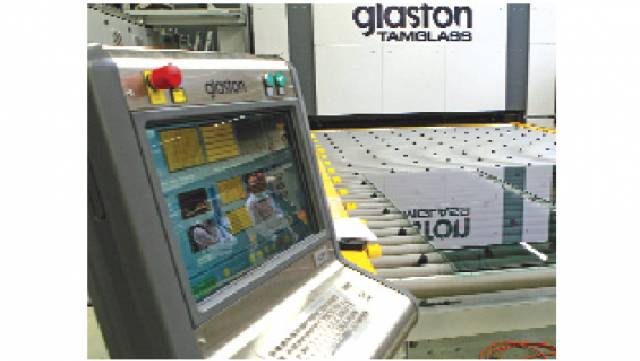 Glaston is an international glass technology company and a pioneer of glass processing technology
Ensuring consistent quality batch after batch
RC200™ and FC500™ proven in use
Already sold on every continent and capturing a strong position, Glaston's RC200™ features innovative Vortex™ convection technology for excellent quality and flatness control. The single blower system and full loading capability save energy, and iControL™ automation system offers the best usability in the industry.
Axiom Group in Australia chose Glaston RC200™ to temper glass in-house as its production volumes grew. "The consistent high quality of the glass it produces, right from the beginning, has been very satisfying," Axiom's spokesman says. "The Glaston's iControL Dynamics™ automation system makes the machine very easy to operate."
InKan of Canada chose RC200™ for a size capacity of 96" x 190" (2,400 x 4,800 millimetres) to better serve the market. The Vortex Plus™ advanced convection control system allows operators to precisely control thermal profiles. "The temperatures are cooler since the heating can be accurately targeted – which is exactly what leads to the better quality glass," says Tom Duke, Operations Manager.

Building up low-E production with increased total line throughput
The Glaston FC500™ tempering furnace offers up to 40 per cent more production capacity of energy-efficient glass with 30 per cent less energy consumption, enabling the production of superior quality bed after bed. It also features the largest capability for all glass sizes. ...
expand