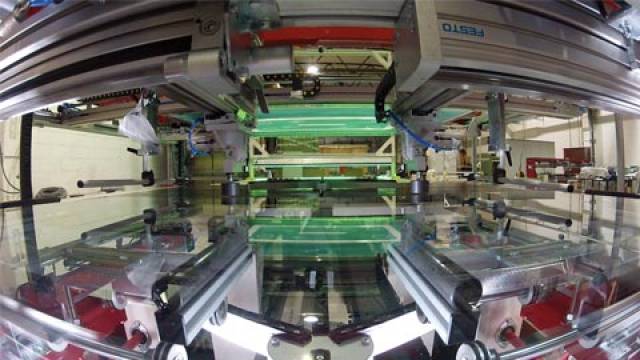 Cugher Glass: shattering integration barriers; helping customers win business
Background
Based in an industrial area in the suburbs of Milan, northern Italy, Cugher Glass is a manufacturer of silk screen printing machines and equipment for both large industrial production and small-volume production.
The main application sector for the company's machines is printing on flat glass and rigid materials, where it is a primary supplier to the automotive, architectural and home appliance industry. Its customers range from the biggest players in the flat glass industry to smaller manufacturers, in over 650 installations around the globe. Indeed, every year many new glass printing lines are installed around the world and last year 12 of them came from Cugher Glass.
The company has lived through the evolution of the industrial sector, adapting its machines and services in order to remain complementary with the ever-changing needs of the market and to provide its customers with the most efficient solutions. Its silk screen printing solutions for flat glass integrate perfectly with production lines, offering the maximum level of integration possible for the automation and quality control of the silk screen printing process.
It is this complementary integration that resulted in Cugher Glass approaching Rockwell Automation for a complete control solution for its next-generation machines based on Rockwell Automation Integrated Architecture™.

The challenge …
According to Marino Bonetti, Sales Manager at Cugher Glass: "The global flat glass market was worth some U...
expand


Download full article in PDF