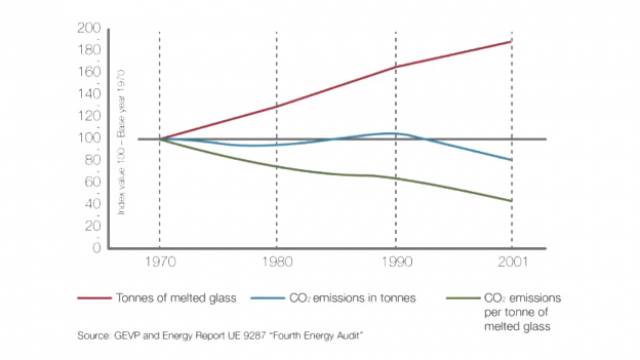 Analysis of the six options
Glass for Europe is the trade association for Europe's manufacturers of flat glass, with four members: AGC Glass Europe, NSG Group, Saint-Gobain Glass and Sisecam Trakya Cam, and works in association with Guardian. All together, these five companies represent 90 per cent of Europe's flat glass production.
Glass products not only provide light, comfort, style, security and safety, they are also essential to energy-efficient buildings, houses and transport. There are windows containing high-performance glass such as low-E insulating glass, which helps keep warmth in, and solar-control glass, which reflects unwanted heat away, and helps reduce energy consumption. Solar energy glass helps enhance the production of a renewable source of energy.

Ensuring that the EU Emission Trading Scheme operates in the most optimal way
Glass for Europe believes that it is highly important to ensure that the EU Emission Trading Scheme operates in the most optimal way to achieve the set CO2 emission reduction objectives while safeguarding the competitiveness of EU-based industries.
In that regard, Glass for Europe does not believe in the incompatibility of the two objectives since low carbon investments can be providers of competitive edges in energy intensive sectors where reducing energy costs is a permanent endeavour. At the same time, it must be recognized that acquiring CO2 allowances represents a cost to manufacturing industries, costs that, regardless of the amount of allowances needed and ...
expand


Download full article in PDF