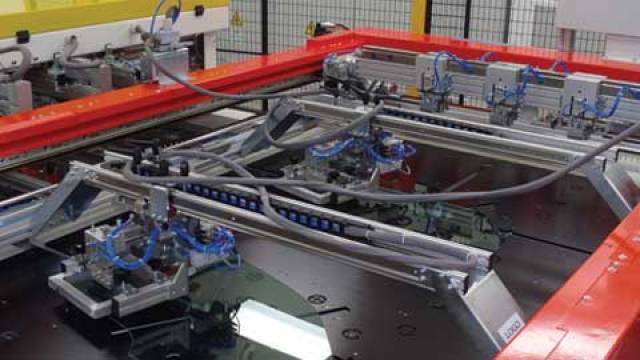 Cugher: proudly announces new agreement with cristal laminado o templado for a new line in mexico: the New Seriesg 130x200 double lite edition
CUGHER AND CRISTAL LAMINADO O TEMPLADO NEW AGREEMENT FOR AN AUTOMOTIVE PRINTING LINE
Cugher Glass is proud to announce that a new agreement with Cristal Laminado o Templado (PGW Group) has been concluded.
This long time relationship gave to Cugher the opportunity to supply two automotive printing lines in the last few years (PGW US, Elkin and PGW Poland, Komorniki) and now everything's ready for the third one. This time Cugher's italian silkscreen printing machinery will fly to Mexico, with a special cutting edge project, tailor made for the automotive sector: the Series G 130x200 DLE "Double Lite Edition."
This special silk screen printing machine has been engineered to allow the processing of two small glasses contemporaneously or one big single glass. It is composed by an entry/squaring conveyor, a printing body and an exit synchronized conveyor.
The purpose of the pre-centering conveyor is to perform the correct alignment of the two glasses before they are moved to the centering device.
The centering system for double glasses is equipped with 18 brushless motors (18 axes) that allow the perfect centering of two glasses, positioned side by side, or one single glass.
This automation allows a very fast setup of the machine even with the two glasses. Since the position of the pins will be then stored into a recipe system, the operator will simply recall the recipe and the pins will position themselves automatically.
Easy to be used and ergonomic, it is provided with dimensi...
expand


Download full article in PDF