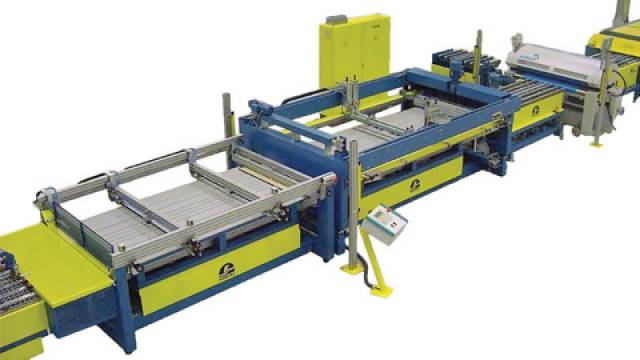 Creating large format decorative glass
Although it was once considered unusual for an architect to specify decorative glass, today through the use of digital printing, screen printing, decorative laminates, etched and colored glass plus full coated spandrel sheets, many effects can be achieved. More and more exterior/interior doors, shower/bath enclosures, wall coverings, exterior façades, vanity tops, kitchen backsplashes and counters, elevators, floor tiles and more are receiving some type of decorative glass. Regardless of the function of the decorative glass, quality, colour consistency, colour uniformity and clarity are important, and have become cost-effective solutions to create stunning effects that no other medium can provide. Digital printing has given glass decorators the ability to quickly create multiple coloured patterns or reproductions of drawings, images, and photos onto glass in short run format. Screen printing allows for single colour laydown with the creation of multiple colours with sequential printing, being excellent for longer production runs. With concerns for safety and weather related hazards, laminated glass can create images by incorporating digitally printed or screen printed products and amazing effects by laminating a printed film, fabric, metal screen, or other objects by encapsulating them bet-
ween two layers of lamination film and glass.

Screen Printing
Screen printing has the ability and versatility to give a monolithic flood coat, tints/transparencies from 10 to 90 per ...
expand


Download full article in PDF