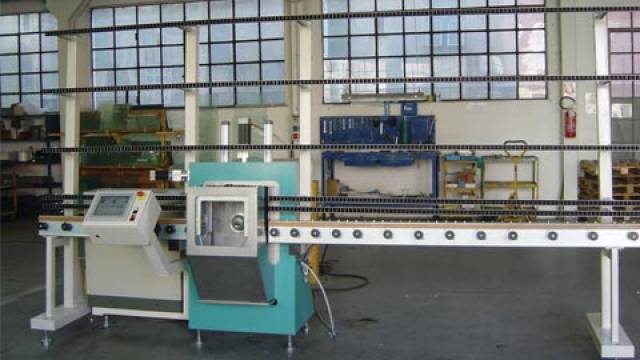 Zafferani Glas: the next step in NC – facilitating work for SMEs
Zafferani Glas, founded in the 1950s, has a long history as a manufacturer of glass working machinery. Continuously in the forefront of technology and design innovation, the company has continued to grow and develop and, today, occupies a leading market position as a machine designer and builder.
Based in Genoa, the company has a 10,000-square-meter plant where a complete range of glass processing machines is made, dedicated to small- to medium-sized glassworks (SMEs). And it is precisely because of Zafferani's focus on the requirements of this sector that it can now boast a range of equipment ideally suited to these customers - a range carefully developed and improved over the years.
As a machine builder, Zafferani applies the principle that simplicity of design is synonymous with reliability and this principle includes all aspects of Zafferani's design and construction work. Reliability, of course, means customer satisfaction, achieved through an ongoing process of quality improvement and design innovation.

Vitrum – the new machine on show
During Vitrum, Andrea Zafferani spoke to us about the new AZV Mill semi-automatic vertical milling machine, on show at the fair for the very first time. This machine is specifically designed for the milling and counter-
sinking operations required to obtain the notches of the door hinges and fittings. It can be supplied with input (L = 2,500 millimetres) and output conveyors (L = 1,250 millimetres), with higher lengths on demand.
The mach...
expand


Download full article in PDF