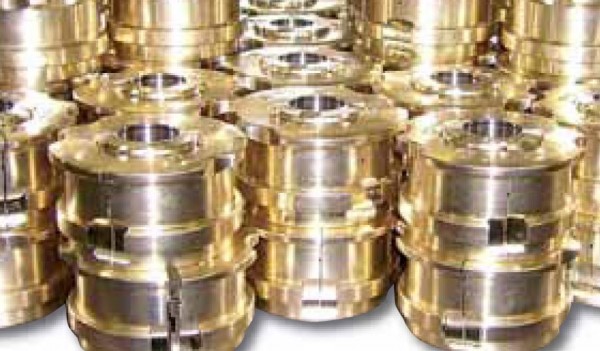 Busellato: Specialization in complexity and precision - never say no!
INTRODUCTION
Today, Busellato Glass Moulds is synonym of innovation and technology. Founded in 1976, as F.lli Busellato & Drigo, the company has always had experienced and well-trained staff, and its technicians are able to satisfy the most demanding customers. The company first began as a mould repairs and maintenance workshop, and, in the 1990s, starting with automatic metallization. The company occupies an area of 3,200 square metres of production area and 1,100 of office space. There is also a further 1,500 square metres of covered area for the installation of new machines, ready to respond to the growing demands this market has for the company.

PRODUCTION – SPECIALIZATION ABOVE ALL
Production of any shape and size – ranging from the smallest and most complex containers for perfumery and pharma, ranging from 5cc up to those of 8 litres. This is the product range of Busellato. And when we speak about any size and shape we mean it – triangular, square, rectangular, animals, all with the most complex decoration and engraving, etc., especially for the perfume sector.
Speaking about perfume means, for Busellato, its close collaboration with Zignago Vetro, and, hand in hand with this kind of specialization goes quality – of the highest standard too. Company production is based 80 per cent on specialization and the remaining 20 per cent of standard production for its historical clients, as well as new clients continuously arriving too. All production is carried out inhouse, in...
expand