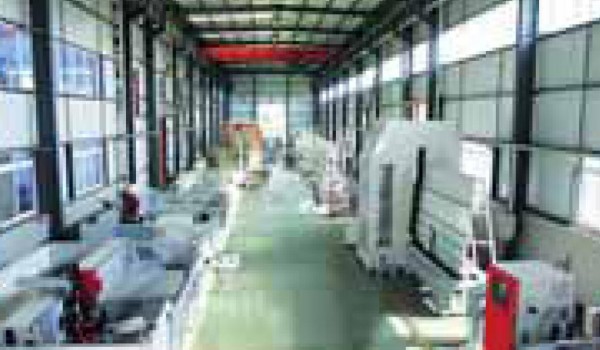 Glassman Glass Machinery: high speed, quality vertical processing
WHY VERTICAL CNC DRILLING AND MILLING
The continuous progress in the developments of high-speed and high-tech machinery, is resulting in more and more equipment being used in the glass processing industry, and, therefore, machinery manufacturers must provide glassmakers with equipment that performs faster and with the highest production quality, in order to survive. What should a good machine do? First and foremost, it must simplify complex tasks. Moreover, a good machine must not only be able to cope with more complex work, but also achieve perfect processing results that normal machines cannot realize. For example, the notch to fit the hardware on a glass door requires very high accuracy, along with the very important task of processing all sides of the glass sheet, because the final effect gives a directly impact to the consequent processes of tempering and breakage rate at installation. To mill such a notch in a factory with laggard equipment would mean using two or three machines, resulting in poor quality, high breakage rate and low efficiency. With Glassman CNC Vertical Drilling and Milling Machine the entire processing of the glass sheet is carried out on one machine. High accuracy and efficiency High precision can help gain high level customers, enabling glassworks to work in line with international standards, playing a more important role in costs and labour savings, and winning over fierce competition. Glassman equipment passes strict tests, drilling four holes in...
expand