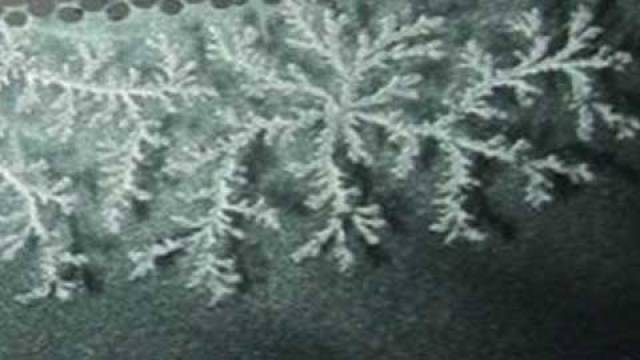 Ice flower defects on laminated glass
Mika Eronen
The introduction of acoustic PVB products brought along manufacturing challenges as these new products require more attention to process quality than traditional PVB products. With the new acoustic PVB consisting of a tri-layer structure, glass manufacturers started to suffer from a new kind of lamination defect, today known as 'ice flower' or 'snowflakes'. This is a rather fascinating defect, most likely named this way because of its nature and appearance, but it is especially difficult for manufacturers experiencing it. It still is a popular topic of discussion internally and between glassmakers and their customers. It is also complicated, because it is a delayed defect that will appear typically after exposure to changing climate conditions and usually no earlier than in field, therefore creating huge external waste costs. In this article, I will review the appearance of this quality defect and show how to control the lamination process to prevent it.

The defect
The development of what is known as 'advanced laminated glazing' introduced a sound insulating PVB interlayer that allows reduction of glass thickness without increased noise penetrating the vehicle interior. With its tri-layer structure this new PVB product allows weight savings without compromising passenger comfort. The acoustic PVB interlayer applied in the laminated glass formulation does not differ from the traditional PVB interlayer in make-up, and, furthermore, does not have special require...
expand


Download full article in PDF