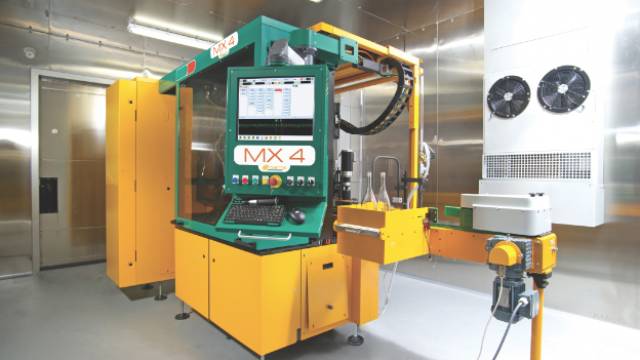 TIAMA's quality policy covers a broad range of procedures designed to bring TIAMA equipment into compliance with international standards and guidelines
TIAMA, a French company based in the Lyon region, heads up two glass inspection specialists, MSC and SGCC. Since 1963 it has specialized in the design of inspection equipment for glassmakers. Its business model is based on the design and construction of machines 'Made in France' aimed at meeting the needs of the global market. In 2012 TIAMA shipped more than 68 per cent of its machines outside Europe, including 209 machines installed in the Middle East and 117 facilities in Asia, among others.

Comprehensive validation process for TIAMA machines and components
In its production process, TIAMA is structured so as to supply innovative equipment meeting international standards and quality requirements (EC and UL compliance).
All TIAMA machines and their components, in both the '4' and 'P' product lines, undergo a comprehensive design and validation process that guarantees product reliability.
After a new project is initiated by R&D, supported by a team of more than 50 researchers, the machine is tested by the Tests & Validation department. This department includes 15 engineers and technicians whose job it is to validate TIAMA-branded machines, software, components, subassemblies and technological choices. Validation is performed at two complementary levels: on the one hand, the design put in place is validated before any prototype is launched on the market, and on the other, produced series are validated before they are delivered to customers (Industrialization and Produc...
expand