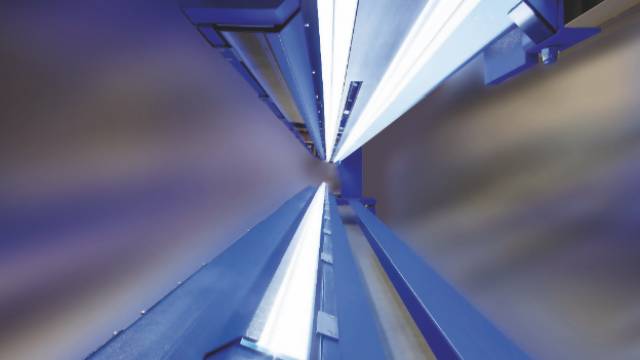 Isra is the only provider worldwide to offer the perfect inspection and monitoring technology for all areas of glass production and processing
Innovation roadmap
Isra Vision, the world leader in surface inspection systems, has, for many years, been investing significantly in the research and development sector. Its close cooperation with customers and extensive know-how in the field has enabled it to constantly provide new innovations based on patented processes, which then enable glass manufacturers to optimize the quality of their products, increase production efficiency and maximize revenue. Isra has been building on these innovations in its focused expansion efforts and, in the glass sector, offers the most comprehensive range of products for optical glass inspection.

Competition and innovation
Competition on the international market is dominated by competition in innovation. In this respect, Isra is doing everything right in consistently applying its winning formula for innovation: Invention plus customer orientation. Innovation means the ability to replace existing products and solutions already on the market with better products and solutions.
Better refers to advanced technology, which generally requires a significant investment in research and development. At Isra, this investment equates to over 10 per cent of revenue per annum. The applied technologies are often based on patented processes. The patented Multi-View – Multi-Mode – Multi-Dimensional technology, for example, combines highest resolution with real time defect detection and visualization to reliably identify even the smallest defects and thus ens...
expand