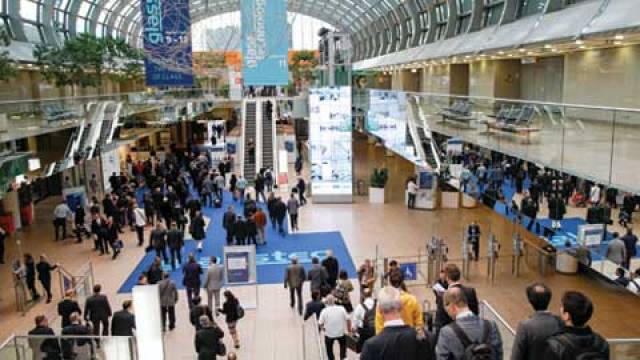 glasstec 2016: registration kicks-off
Companies in glass machinery manufacturing, the glass industry and the glazing trade can now register for glasstec 2016, the International Trade Fair for Glass Production, Processing and Products, which will be held at the Düsseldorf Exhibition Centre from 20 to 23 September 2016.
glasstec is the world's leading trade fair in the glass industry with more than 1,200 exhibitors from over 50 countries. It covers the full spectrum and entire value chain of all facets of glass, featuring top companies. It also attracts a high-calibre international audience. The last glasstec in 2014 was attended by some 43,000 international trade visitors: 69 per cent of all visitors came from all over the world.
Exhibitors can register for glasstec directly at www.glasstec-online.com/2330. Companies which took part in 2014 can use pre-completed editable forms for their convenience. The placement planning for exhibitors is due to start on 1 December 2015.

Glass technology live, stimulating the industry
glasstec 2016 is a must for professionals in mechanical engineering, industry, architecture, the trade sector and solar power. Its wide-ranging ancillary programme includes special shows and conferences, providing added value for all visitors. The main highlight of the trade fair will be the special show glass technology live in Hall 11. As before, it will be organised by Prof. Stefan Behling and his team from the Institute of Building Construction at the University of Stuttgart.
The show will fe...
expand


Download full article in PDF