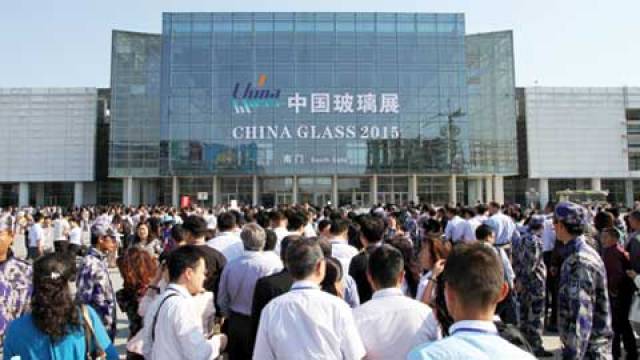 China Glass: 2015 edition completed successfully in Beijing
The 26th China International Glass Industrial Technical Exhibition (China Glass 2015) was wound up in Beijing on 23 May 2015. This four-day exhibition took place in all the eight halls of the China International Exhibition Center. The exhibition area reached 100,000 square meters for the first time. This grand event attracted 911 glass-related enterprises, including 206 international companies from 28 countries in the world, including China, Germany, Italy, the United States, Belgium, the United Kingdom, France, Finland, Switzerland, Sweden, the Czech Republic, Austria, Spain, Japan, Korea, Israel, Canada, India, Turkey, Kazakhstan, Indonesia, Malaysia, Singapore, Egypt, Iran, Jordan, Brazil and Saudi Arabia.

The glass majors
The Italian, German and American pavilions, encompassing some 80 companies, had exhibition areas of 1100, 700 and 400 square meters, respectively. Over 20 companies attend the China Glass show for the first time, such as Shanghai-Fanuc Robotics from Japan; Dream Glass Group, Torrecid, Vitrosep and Kdrills from Spain, Soytas from Turkey; Busch Vacuum and Burkert from Germany; Zecchetti and SIT Shanghai from Italy; Entec from Kazakhstan and KristalBond from Malysia. About 25,000 professional visitors from 70 countries came over to Beijing to visit this glass show, including a number of visiting groups comprising 400 people organized by relevant sectors, departments and media from Korea, India, Japan, Australia, Turkey, Vietnam and Ecuador.

Large-, medium-...
expand


Download full article in PDF