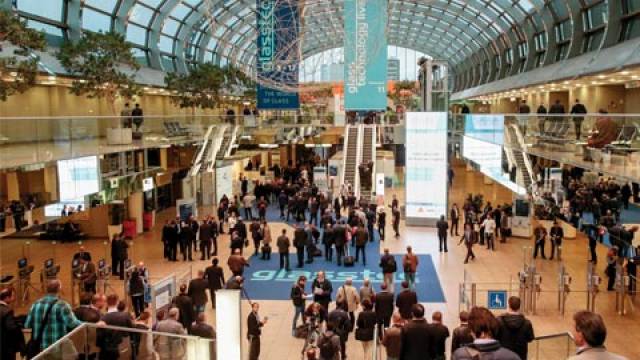 Glasstec: optimistic mood; exhibitors rate future prospects positively; high visitor satisfaction
glasstec 2014 convinced the specialists from the fields of mechanical engineering, glass manufacturing, -processing and -finishing, crafts, architecture/construction as well as glazing/façades and the solar sector: over 96 per cent of the visitors give the world's most important trade fair in the glass sector a positive overall rating. They also rated their visit in terms of achieving their goals at the trade fair just as high. Here 40 per cent of visitors came to the event with specific intentions to invest which in turn is likely to create positive impulses for the exhibitors in the coming months. The proportion of attendees from middle and top management again improved. Over three quarters of the visitors were from these levels. The proportion of the visitors coming to Düsseldorf from abroad reached about 60 per cent and this figure continues to be unmatched in the sector internationally.
"I am delighted that there were positive signs at glasstec 2014 in the field of mechanical engineering and the glass industry. The German skilled glazier's trade is currently doing extremely well. Our ranges at glasstec in the Crafts Center with its new glass processing and finishing arena and the participation stations in the also new area Handwerk LIVE went down very well. Together with the established themes Autoglass Arena and glass art we offer a unique programme for all segments of the skilled trades and we are very pleased with the way the trade fair went," remarked Martin Gutm...
expand


Download full article in PDF