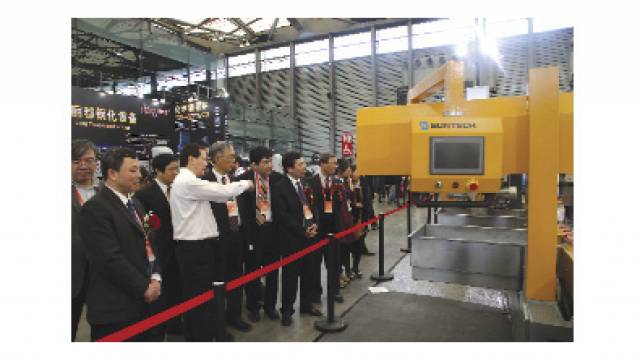 China Glass took place in a particularly important year for China and its Twelfth Five-Year Plan
Organization and support
Organized by the Chinese Ceramic Society, co-organized by Shanghai Ceramic Society and run by the Beijing Zhonggui Exhibition Co., Ltd., the 23rd China International Glass Industrial Technical Exhibition (China Glass 2012) was held at the Shanghai New International Expo Center 2-5 April 2012. The China Glass exhibition was supported by nationwide trade associations in China, including China Building Materials Federation, China National Light Industry Council, China Association for Science and Technology, Chinese Architectural and Industrial Glass Association and China National Association for Glass Industry. The exhibition also obtained important assistance and support from Italian GIMAV, the Federal Ministry of Economics and Technology of Germany, VDMA and Dame Associates Inc.

China and the Twelfth Five-Year Plan
The year 2012 is a crucial year serving as a connecting link for implementing the Twelfth Five-Year Plan. It is the new requirement of the Government for the whole glass industry of China to strive to adjust and optimize structures, concentrate efforts to develop intensively processed and high-end products and speed up transform and upgrade of the glass industry based on technical innovation, energy conservation and emission reduction. China Glass, as a motor of the development of the Chinese glass industry, was held during this period, and thus attracted great attention of the worldwide glass communities.

Bigger than ever
The scale of this...
expand