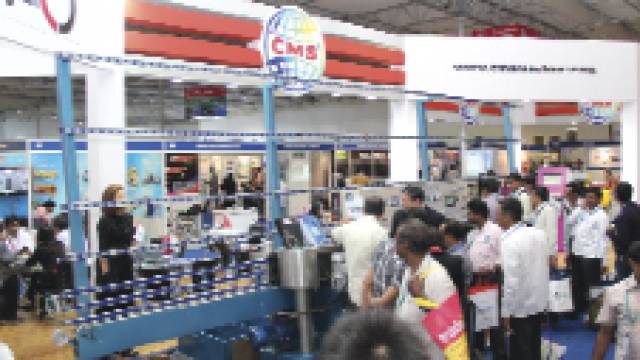 The 9th edition of Zak Glass Technology Expo took place at MMRDA Exhibition Center, Mumbai, India
Zak Group hosted the 9th edition of Zak Glass Technology Expo from 8 to 11 December 2011 at MMRDA Exhibition Center, Mumbai. Be it recession or recovery, growth or stagnation; strategies need to be focused on doing things fundamentally right and strong. The way the Indian market is evolving today, there is the need to create substantial differentiation through innovation. Innovation can help reduce costs, increase efficiencies and create a better lining environment.

One of the most successful editions of all time
The event aimed at highlighting the multi-faceted innovative glass processing solutions that are now available for the Indian glass industry, which will add a positive thrust and impetus to the nation's development in the real estate and automotive markets. The expo met with a highly favourable response, seeing an influx of visitors at the exhibition anda total of 20,600 footfalls over its four-day period.
Commenting on this achievement, Syed Ahad Ahmed, Director of the Expo said, "We are extremely pleased with the reception of our expo this year. The Indian glass market has been going through a lull period over the past few months, but after the expo, the industry is looking up to happier days. Glass dealers are now investing in glass processing technology while the bigger and established glass processors are upgrading to high-end technology and window fabrication. We are proud to say that many new glass processors have been created from this exhibition, which is a g...
expand