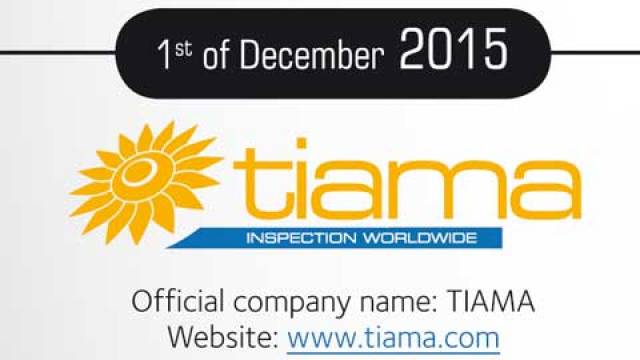 TIAMA change in corporate name
On 1 December 2015, TIAMA - msc & sgcc changed its company name definitely to TIAMA. This evolution has been undergoing preparation for several years now.
TIAMA is the combination of two major players of the hollow glass inspection market with truly similar paths and half a century of experience: msc & sgcc. In 2008, both companies joined forces under the umbrella of the TIAMA group. In 2011, all the external communication and more generally the corporate identity started carrying the double branding TIAMA – msc & sgcc.
This new corporate name responds to a will for identity simplification and brand strengthening.
The visual brand is now just TIAMA, consequently the company changes its email addresses from @msc-sgcc.com to @tiama.com. Both of these email structures will allow you to reach all of your TIAMA contacts during our transition period.
No revolution though, TIAMA legal status and identification numbers do not change, "neither our vision & strategy, nor people" adds Ursula Baudry, the marketing & communication manager.
Today, TIAMA remains a global provider offering a one-stop-shopping that covers five product ranges:
1. IT intelligence tools for real-time analysis and management of plant performances: Tiama IQ range
2. Process monitoring solutions: I-Care (Hot imaging), the new range: Tiama HOT systems (HOT mass, HOT move, HOT lab…)
3. Glass article quality control: vision and carrousel technologies such as MCAL4, MULTI4 and MX4
4. Traceability solutio...
expand


Download full article in PDF