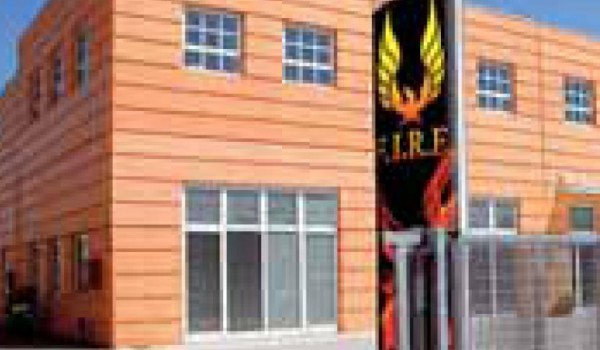 F.I.R.E.: Supplying a complete range of machinery and technology
THE COMPANY AND ITS SERVICES
Specialist in the field of hollow glass and advanced Thermo-Fluid Dynamics, and thanks to its own in-house technical department, F.I.R.E. has made a name for itself in the sector, supplying glassmakers with a complete series of machinery and equipment. F.I.R.E.'s technical staff makes use of advanced computer technology (CAD 2D, CAD 3D, FEM, CFD) for the design of machines, plants, forehearths and furnaces with a daily capacity of up to 1,000 tonnes.
F.I.R.E. can also supply its clients with engineering services and design; turnkey plants; design and supply of plants, steelwork and piping; certified machines and equipment; furnace-, distributor-,
forehearth- and boosting system automation; technical consultancy to optimize physical furnace processes; industrial electrical plants; water treatment plants; industrial automation and instrumentation; process control; signal transport with both tradition technologies and bus field technology; PLC and PC (SCADA/HMI) software for plant supervision.
With regards to furnaces, F.I.R.E. is also able to supply both partial and turnkey furnace repairs involving glass drainage; demolition; waste management; construction; hot-sealing; and commissioning.

COMPANY TECHNOLOGY
F.I.R.E. has a staff of highly skilled and fully experienced personnel in the field of glass and advanced thermo-fluid dynamics, who have worked for major multinational glass manufacturers such as Owens-Illinois, Bormioli, VCP, Finvetro and A...
expand