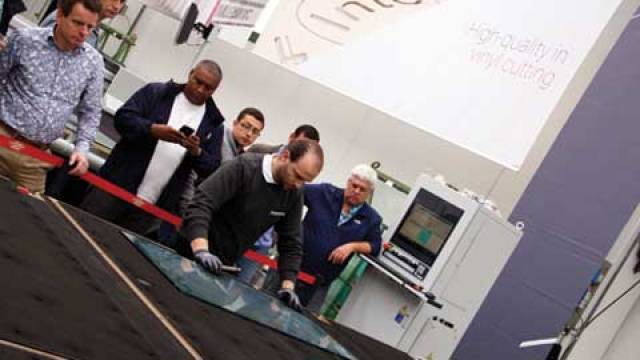 Hosting clients at INSIDE INTERMAC; footholds in new sectors
With its completely renovated showroom receiving visitors from all over the world to see live demos on the machines, Intermac is passing a very strong and healthy message to the market.
End of March was the date for a big 3-days inaugural event that saw the participation of approximately 1.000 clients coming to visit the renewed company headquarters and get a idea on the most recent technical developments from Intermac.
Glass-Technology International was invited to one of these 3 days and had the chance to talk with General Manager Rodolfo Scatigna and Carlo Strappa, from the Marketing Department, to see exactly which directions the company is taking.

INSIDE INTERMAC 2015
Scatigna:
For this three-day event we have invited about 1,000 people, but there may be even more… In fact, some Italian customers simply decided to drop by and came at the very last minute.

GT-I:
Why? And we may get an obvious answer here …
Scatigna:
Intermac is a well-known name in the glass and stone businesses and our strength lies in our products, which made us leaders in our fields. But this fact doesn't mean that we can sit back and live off this. It's always a top priority to keep our customers up to date about what's new in the company. You cannot limit the contacts with customers to commercial transactions. This would be short sighted and crippling in the long run. So our aim with this type of events is to inform, stimulate and re-liven our strong relationships with clients.
This is also important...
expand


Download full article in PDF