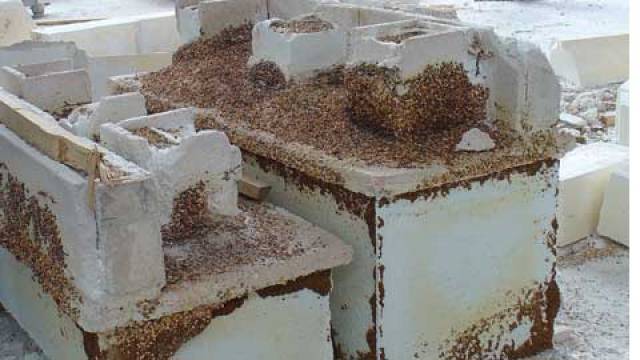 Fused cast aluminas: time for the low-cost supplier?
It is now several years since western glassmakers have evaluated and put into practice variable levels of low-cost procurement of AZS fused-cast refractories.
Among these glassmakers, large global players, with strong technical offices capable of autonomous valuation or resorting to outsourced services, are now regularly acquiring materials for major repairs or furnace parts from low-cost sources; this policy implies a continuous process of review and technical evaluation of the supplier that consent, together with monitoring of the "delivered cost" evolution, to stay informed of the present ratio risks/benefits, since the main advantage stays on the economical ground.
Small and medium size glassmakers, on the other hand, when procuring low-cost generally recur to third parties that are commercial intermediaries; the difficulty to autonomously evaluate the above mentioned risk/benefits ratio and the involvement of parties having commercial interests, makes it seriously complicated to understand the overall convenience of the operation, unless the glassmaker resorts to independent support, now available.
In several cases, however, principles of cautiousness prevail, so that large companies buying AZS fused cast from low-cost sources maintain a multi-sourcing criterion, keeping involved traditional western suppliers that often provide the most critical furnace details for corrosion (e.g. the throat) or for the glass quality like alcoves, distributors, channels.
This policy ...
expand


Download full article in PDF