The AGH Center of Energy in Krakow (Poland), scheduled to open in autumn, sees the completion of another large-scale project featuring glazed façade units made by Press Glass.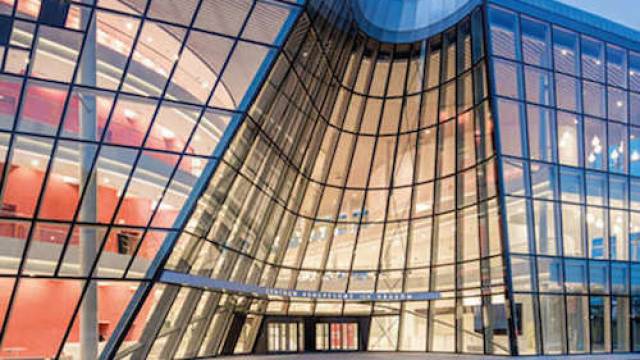 Press Glass façades used for new Krakow architectural project
The Center of Energy will consist of two buildings housing 38 specialist laboratories. The structure, designed by the architects of Biuro Rozwoju Krakowa (Krakow Development Office) is distinguished by its simple shape and translucent rooftop pavilion.
The ICE Krakow Congress Centre, opened last year, is one of the most prestigious in Europe facilities of this type. One of the main characteristics of this facility is a glazed, three-level foyer with a view of the Wawel Royal Castle.
The centre was designed by two Polish architects, Krzysztof Ingarden and Jacek Ewý, with contributions from architects in the Arata Isozaki Japanese office.