Preparations for the 25th Anniversary Conference of the Glass Performance Days (GPD) June 28-30, 2017 in Tampere, Finland are well underway.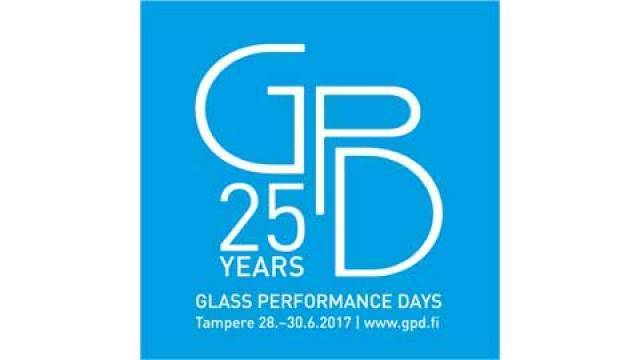 GPD 25th Anniversary Conference in the spotlight
The First Call for Papers resulted in some 80 propositions and the number of workshop initiatives was 16. For those who missed the deadline for the first round of calls there is a second chance to file abstracts by January 20, 2017. In view of the extra attention for this Anniversary Conference organizers suggest quick action to register before the window closes.
At its recent meeting in Belgium the Program Committee reviewed the new ideas and concepts for the upcoming Conference and it also underlined the importance of strict, technical, non-commercial approach papers, reports Jorma Vitkala, Chairman of the Organizing Committee. The place for commercial messages is at the exhibition related to the GPD where they are warmly welcomed. For 2017 there is an added opportunity especially for universities and research organizations to have their presentation abstracts reviewed by the scientific committee of the Conference. These papers must meet high scientific standards and will be published in a separate scientific journal. They will also receive extended abstract coverage in the Conference Proceedings booklet which will ensure enhanced publicity.
An inclusive Conference
The GPD is set to maintain its usual high standard and appreciation among the professionals engaged in the glass industry at large. The 25th Anniversary Conference also recognizes the fact that a generation shift is taking place within the industry.
"We will honor this by arranging special offers for both seasoned p...
expand