Marvin Windows and Doors is now taking submissions for its annual Architects Challenge design competition, and has added new prizes for this year's winning architects.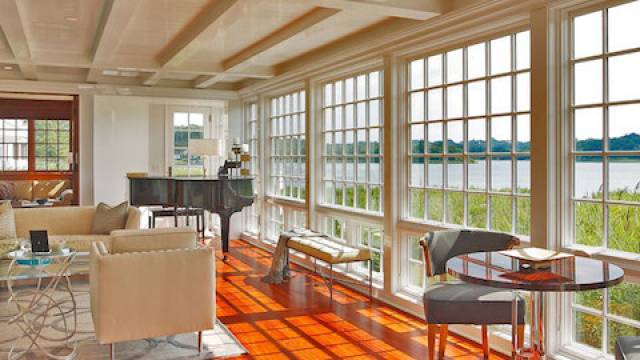 Marvin Architects Challenge adds new prizes for 2016
Marvin's Architects Challenge, now in its eighth year, honors projects that represent the best in architectural design and use Marvin doors and windows. The annual competition is judged by a panel of architects, and architects are invited to submit both residential and commercial projects.
This year, Marvin is offering new prizes to the juried winners in each of five categories – Contemporary, Transitional/Eclectic, Traditional New Construction, Remodel/Addition and Commercial – as well as the overall Best in Show. The six juried winners will be announced during an ARCHITECT Live event at the AIA Convention to be held May 19-21 in Philadelphia. Winners will receive free travel, accommodation and conference registration.
"Each year, we're amazed by the exceptional projects that are submitted to the Architects Challenge, and this year, we're excited to up the ante with greater national recognition and new prizes for the winners," said Christine Marvin, director of marketing at Marvin. "The Architects Challenge represents the best in architectural design and demonstrates how architects leverage the design flexibility offered by Marvin's expansive product and service offerings."
In addition to the trip to the AIA Convention, the six juried winners of the Architects Challenge will receive a VIP trip to Minneapolis and Marvin's headquarters in Warroad, Minn., including AIA-CES credits.
As in previous years, the public will also have a chance to help choose one win...
expand