The Vetropack plant in Gostomel produces 200 millilitre flint glass containers for baby food. The bottles are manufactured to a traditional design using a press-blow process and weigh just 160 grams.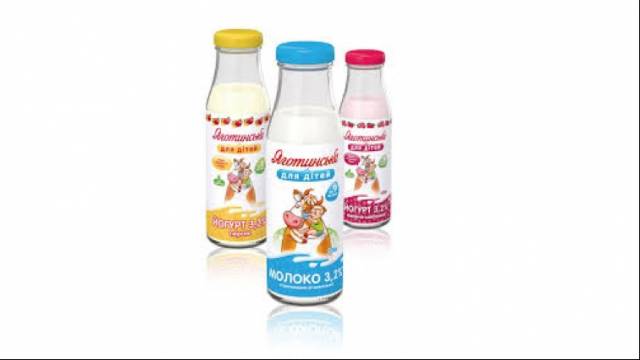 Vetropack glass baby food bottles, lightweight and safe
Yagotyn baby food bottles offer numerous advantages which make them particularly stand out. They are made of flint glass, which is ideal for packaging natural and nutritious products such as milk because it is hygienic, impermeable and does not alter the taste of its contents – thus preserving and protecting their pure qualities.
Another of the bottles' distinguishing features is the leak-proof screw cap, which makes for easy handling: parents can open the bottles and close them firmly again without any difficulty to keep the milk products inside fresh.
Glass bottles are the safest and most environmentally friendly packaging material for baby food. According to a survey conducted by the German market and social research institute USUMA, 77 per cent of mothers in Europe prefer the food they give to their children to come in glass packaging.