Schott has developed the first large pharmaceutical vial that provides a reduced delamination propensity and significantly decreases the risk of product recalls.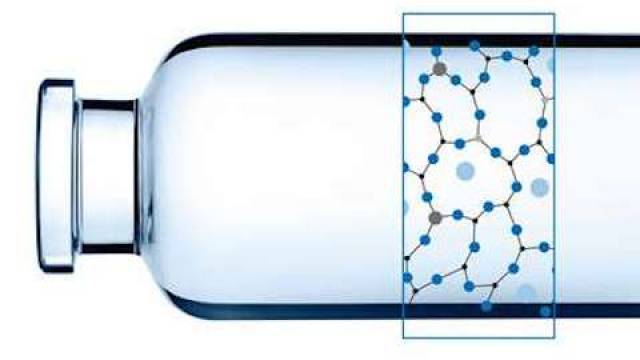 Schott's new pharma vial keeps delamination under control
In a customer project for a large US-based biotech company Schott succeeded in applying its proven manufacturing process for delamination controlled vials to a customized 50 milliliter vial.
In response to the pharmaceutical industry's delamination concerns surrounding the storage of pharmaceutical products in glass vials, Schott has combined high-quality FIOLAX® glass tubing with an optimized hot forming process, as well as a quantitative chemical glass surface test routine, to develop Schott Vials DC. The DC manufacturing process ensures the glass surface is more homogeneous and therefore less susceptible to delamination. Currently, the company's portfolio includes ISO sizes from 2R to 10R. Through this customer project, Schott has proven its capability to apply this knowledge to large and customized vials as well.
Schott is the first manufacturer capable of determining the risk of delamination based on threshold values. During the company's patented Delamination Quicktest, a certain number of vials are randomly removed from every batch and subjected to stress for four hours inside an autoclave to identify the delamination critical zone. In a second step, the vials are filled with high purity water (WFI – Water for Injection) and sodium is extracted inside an autoclave. The volume of sodium extracted correlates with the probability that the vials will experience delamination at a later point in time.
"By monitoring these values and adhering to certain thresholds, Scho...
expand