Sedak, based in Gersthofen, Germany has recently installed a fully automated insulating glass line.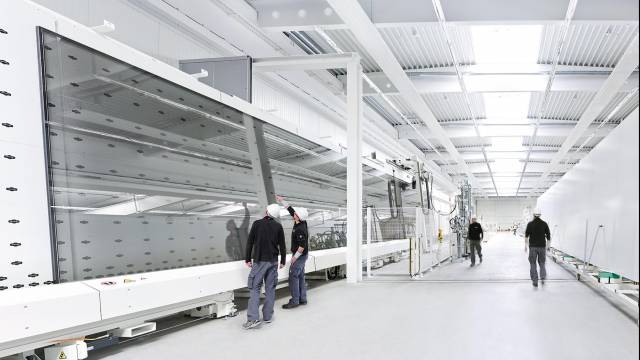 Sedak shortens production time of insulating glass units
More efficient production processes while maintaining constantly high quality standards underpin sedak's leading position in the industry of oversize glass units. The custom-designed machinery enables sedak to produce insulating glass units of up to 15m. "The manufacturing time has been reduced and insulating glass units are therefore even more economical," said sedak CEO Bernhard Veh.
Sedak has established itself as a technological pioneer for glass in oversize formats up to 3.2m x 15m. It produces oversize insulating and safety glass with almost any kind of treatment for the global market: processed, tempered, laminated, printed, coated, and processed further into insulating glass. Until now, large insulating glass units have been fabricated manually in a time-consuming process.
The new insulating glass line automates the production process completely. That leads to high quality standards and a fabrication that can be reproduced. "The biggest advance is the radical reduction of the production time. Insulating glass used to be fabricated manually by several qualified employees over various days. Now, the total production needs less than an hour," said General Manager Ulrich Theisen. Since producing insulating glass has thus become more cost-effective, sedak units are even more competitive. "Due to efficiently created designs and short construction times, oversize glass units have been profitable before. This cost-effectiveness has been increased now," says Ulrich Theise...
expand