DFI produces and distributes products designed for the restoration, protection and maintenance of multiple surfaces, such as glass, granite, ceramic tile, porcelain, as well as plastics, aluminium and stainless steel. The company's hydrophobic nanotechnology coating enables ease of cleaning and protection against scratches, abrasion, hard water, soap scum, mildew and environmental elements.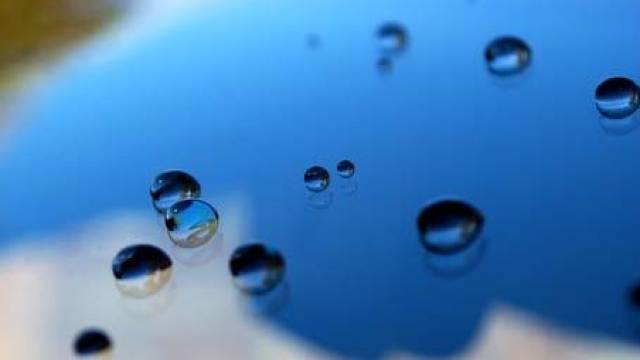 DFI's patented nano-coating process creates a water repellent effect
Diamon-Fusion International, Inc. (DFI), global developer and exclusive licensor of patented hydrophobic nanotechnologies, has a new partnership with United Plate Glass, a leading architectural glass and aluminium fabricator with fabrication facilities in Western Pennsylvania and North Carolina. The company offers a diversified and comprehensive product line and was recently named as a Top Fabricator among Glass Magazine's Top Fabricator listing, highlighting the leading glass fabricators in the North American marketplace. The partnership enables United Plate Glass to add value to their broad range of glass products through the Diamon-Fusion nanotechnology coating, enhancing long-term performance and customer satisfaction.
For over 25 years, United Plate Glass has served the commercial and residential glass industry as a major supplier of architectural glass products, building a name for itself synonymous with quality, service and reliability in distributing and fabricating custom architectural glass and aluminium products. United Plate Glass has teamed with leading manufacturers of glass and glass fabrication machinery to fabricate frameless bath and shower enclosures, custom bevelled glass and mirrors, insulted glass units and tempered and heat strengthened glass.
"We were looking for a high-quality coating we could apply in our own facilities and Diamon-Fusion came highly recommended for quality, application options and price," said John Vissari, general manager of United...
expand