At the beginning of this year Glass Performance Days (GPD) announced significant changes and new initiatives for its upcoming 25th year Anniversary Conference 28-30 June, 2017.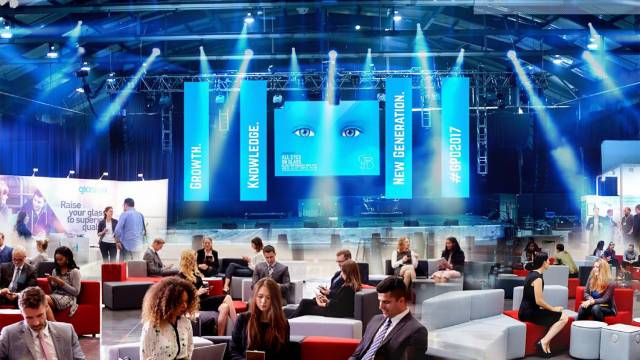 GPD: Face-lift for 25th Anniversary
Plans are still being finalised, but it is already clear that the venue will be new, the format upgraded and the interactive mode fitted to our times. In this way the organizers aim at honoring traditions, facilitating a generation change and making use of today´s advanced conference technologies. The number of confirmed speakers is around 140, and 800 attendants are expected come together at a new venue with exciting prospects.
Special attention is also devoted to attracting the interest of start-up organizations that represent entirely new ideas for a traditional business.
The set-up of the venue as seen in the conceptual image above is new to GPD, says Jorma Vitkala, Chairman of the Organizing Committee. "We are moving the Conference from its previous venue Tampere Hall to a new facility, Tähtiareena. The new venue utilizes the connection to the Tampere Trade Fair Complex. This enables us to stage the Conference in one open 5,000 square meter space divided into six seminar sections with their own respective presentation and audio units and yet in visual contact for all. This makes moving between sessions and presentations easy and efficient and the same is true for participant networking. At the center of the open space we will construct a special Expo Area accessible from all directions. The scheme is ambitious but the technology as such is proven i.e. at information industry assemblies. Gone is the need to navigate between floors, corridors and closed doors."
Two new ...
expand