The 5th Glasspex India and the 1st Glasspro India will take place at India Expo Mart, Greater Noida (Uttar Pradesh) from Feb 23-25, 2017.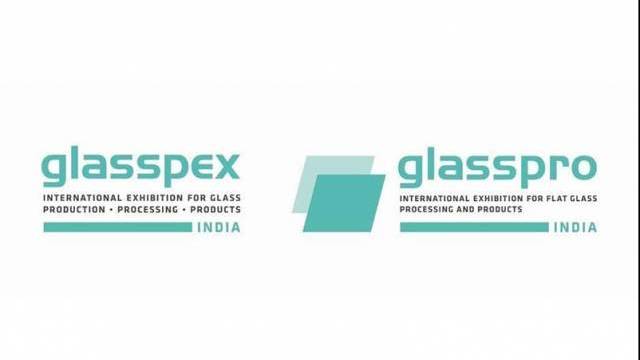 Glasspex and Glasspro India: What can glass do for you?
Glasspro India, International Exhibition for Flatglass Processing and Products will showcase the latest trends and innovation in flat and processed glass products and applications. Also on display will be the latest glass processing solutions, tools, auxiliary products and services.
At the last exhibition, held in 2015 in Mumbai, more than 130 exhibitors from 13 countries participated and more than 3,200 visitors from India and abroad attended the event. Parallel to the exhibition, AIGMF organised Conferences on Cost Effective Technology in Container Glass for Tomorrow and Use of Glass in Buildings – Facades of the Future; and need for Regulations relating to Human Impact, Fire Safety & Energy.
The All India Glass Manufacturers' Federation (AIGMF) is organising a conference on 'What Glass Can Do for You'? concurrently with the exhibition, on Feb 23-24, 2017.
Copy of the updated program is available at http://www.aigmf.com/AIGMF%20Conference,%20Feb_23-25_2016.pdf
Main highlights of the event are:
•
Conference covering all categories of glass i.e. Flat/Solar/Processed/Container/Tableware glasses
•
Company and Specialist presentations
•
Multiple and Expert stakeholder participation
•
Networking Dinner / High Tea
Sponsorship opportunities are available for Platinum, Gold and Silver categories for Rs. 5, 3 and 2 Lacs (Indian companies) or USD 10,000, 7,000 and 5,000 (Foreign companies) respectively.
More information is av...
expand