Two new facilities have recently opened in what is known as the Culture Zone in Katowice (Poland). Both buildings feature Press Glass façade glass.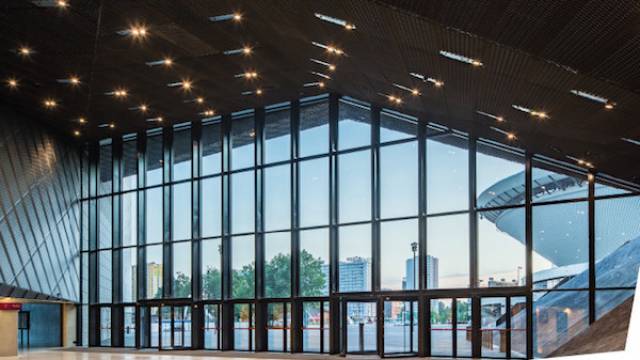 Press Glass enhances cultural zone in Katowice
The new investments are among the largest projects of that type that have recently been commissioned in Central and Eastern Europe. "The facilities are located in the centre of Katowice and are part of a broader project to transform the city into a leading centre of culture and business tourism. For the investments we supplied high quality façade glass that could support the concepts developed by the designers," said Press Glass representatives.
The first facility is the home of the Polish National Radio Symphony Orchestra (NOSPR) which contains over 400 premises, including concert halls and recording studios. Tomasz Konior is responsible for the project. The idea underlying his design was to "create a building to be like a casket novel – separate stories give a full picture when combined".
The other investment is the International Congress Centre (MCK) designed by JEMS Architekci. The building is characterised by a grass-covered roof, a unique façade of black mesh and a stylishly glazed main entrance.
The new NOSPR building was opened last October and MCK started functioning in March 2015.