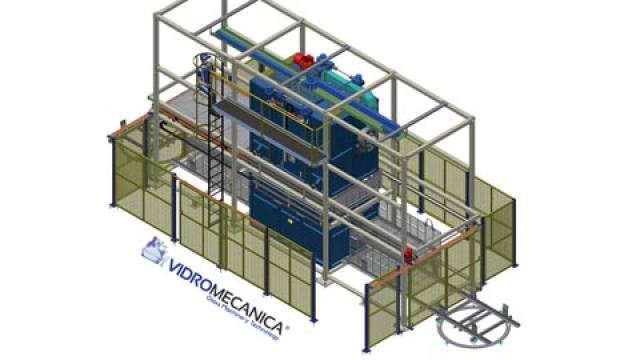 Equipment for chemical tempering
Introduction
Ion exchange has several advantages compared to traditional thermal tempering:
- higher strengths;
- complex shapes are easily tempered;
- thin glass can be chemically tempered;
- uniform compression;
- constant glass geometry;
- no optical distortion.
One easy way to strengthen glass is to submerge it in a molten alkali salt bath at a temperature below the transition temperature of the glass. The most recommended molten salt is KNO3 for a Na+ containing glass and NaNO3 for a Li+ containing glass. This basically consists in using salt bath alkali ions that are larger than those in the glass. The consequence of an ion-exchange between the salt bath alkali ions and the glass host alkali ions is a surface full of ions.
Examples of applications for chemically strengthened glass:
- high-security applications, such as bullet resistant glass;
- windows resistant to earthquakes and hurricanes;
- windows for government buildings and monuments;
- armoured defence vehicles, trains and airplanes;
- high quality tableware and stemware.
Vidromecanica uses industrial methods to improve the mechanical properties of glass based on the introduction of residual stresses of compression on the glass surface. This method includes thermal tempering and chemical tempering.
Chemically tempered glass has the following advantages:
- improved impact resistance;
- improved flexibility strength;
- improved scratch resistance;
- improved resistance to temperature...
expand


Download full article in PDF