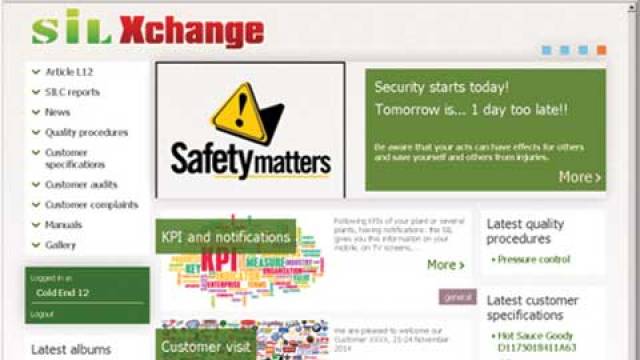 News feed and security information for cold-end Operator L12
In the IT world, Web 2.0 has quickly become the way to go for the future and considering the mission of Vertech to be the premier production monitoring system in the glass industry, proposing a full web content managed system was mandatory. However, the core of the project was not getting a Web 2.0 platform simply available for glassmakers, but making a solution that is fully adapted, useful, profitable for the specifics of the glass industry. SILXchange is the answer, an answer adapted to all the organization levels of the plant without forgetting the final customer.
As IT Engineers, we like to speak with acronyms in all our phrases instead of using simple expressions...
A CMS is a Content Management System. This unique software shows different information, according to the person connected. Each person using this software will have the impression of having his own software, the information and look and feel being decided by the Administrator of the software for each dedicated person.

Reducing the information overload risk while gaining accuracy
The problem of information is that there is a high risk of information overload. In SILXchange, Vertech has designed groups of Users for whom the plant can decide the information to display. For example, the Quality Managers will see all the article specifications sheets, whereas the Operator on line will only see the sheets of the articles he is producing. The amount of information is displayed according to the decision level of...
expand


Download full article in PDF