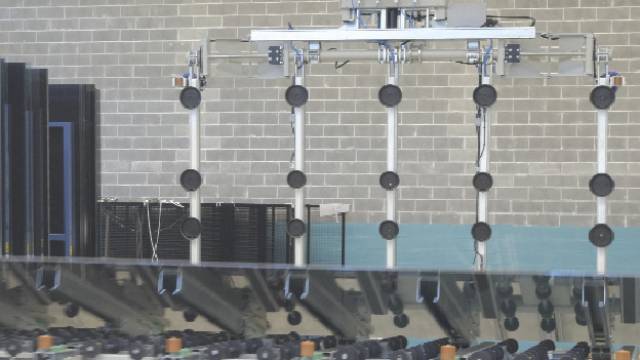 Movetro offers a range of products that goes from semi-automatic and automatic drawers for all glass sheet sizes, to more complex systems
Glass sheet storage, handling and loading plants are key elements for the successful management of production cycles in glass-processing works, and require top levels of customization capacity. Tailor-made solutions are now available that are also efficient and reliable over time.
Movetro is the brand name under which Mistrello Srl markets its line of products. The company specializes in the design, manufacture and installation of turnkey plants for storing and handling of glass sheets and packs of flat glass, both standard stock size or jumbo size.
Mistrello srl was established in 1993 in Ponso, in the Province of Padova, by Giorgio Mistrello, the present-day CEO. Over the years, the company has conquered a leading position in the sector thanks to its capacity to provide solutions that meet the requirements of each and every customer. The line of products spans from drawers to more complex systems such as shuttle storage systems or overhead cranes.
"Our range has grown over the years," explains Giorgio Mistrello, "and nowadays we are known on the market for our flexibility, which means that we can solve any glass sheet handling situation in any glass-processing plant. We can offer floor-standing solutions such as shuttle systems, standard and special loading machines as well as overhead solutions thanks to our range of overhead cranes, which is composed of three different product families. We pride ourselves on our wide range and can boast over 50 plants, mostly installed in It...
expand