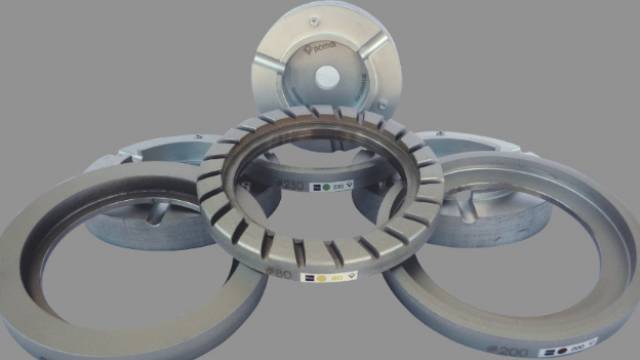 Pomdi's 3NEO® technology means it is only necessary to replace the worn diamond surface, helping minimize operating costs
Founded in 1972, Pomdi – Herramientas de Diamante, S.A. is, today, one of the leading industrial diamond tool manufacturers. Company aim is, and always has been, innovation and, to achieve this goal, Pomdi has its own department specializing in developing new bonding agents and applying them to latest-generation materials.
Right from the start, Pomdi's has always worked to offer clients of a wide variety of industrial sectors superabrasive industrial diamond and cubic boron nitride (CBN) machining solutions. Superabrasives are being increasingly applied in an ever-widening range of sectors and processes. This means that a growing number of companies, and procedures within them, are becoming potential superabrasive (diamond or CBN) users.
Pomdi now supplies its products to clients working in a large number of industrial markets, in particular the glass, optics, stone, metallurgy, synthetic materials and technical ceramics sectors.
To face the new challenge of increasingly stringent production and quality demands, Pomdi developed a revolutionary new technology that will change the way companies use and buy glass-working diamond grinding wheels and tools.

3NEO®
The idea behind 3NEO® is simple: if the shank attached to the diamond surface does not wear why change it? Why not replace just the worn part, and so reduce both cost and waste?
 This is the idea invented, developed and launched by Pomdi in 2011 as part of the Q-LEAN project to eliminate waste and lower costs.
Pomdi's ...
expand