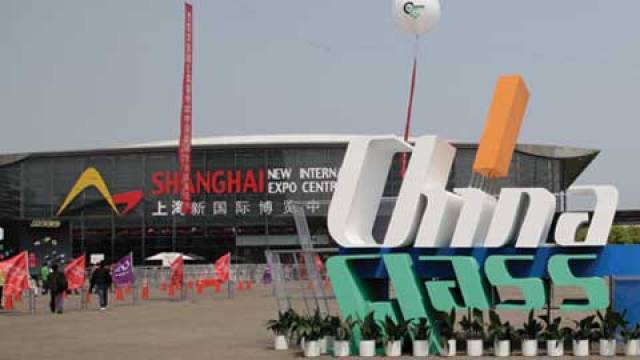 China Glass 2016: new progress
The 27th China International Glass Industrial Technical Exhibition (China Glass 2016) organized by Chinese Ceramic Society and contracted by Zhonggui Exhibition Co., Ltd. will be held at Shanghai New International Exhibition Centre on 11-14 April 2016 and will occupy seven halls. The exhibiting area is over 80,000 square meters, and will host over 800 well-known glass enterprises from 29 countries around the world.

Today's glass industry's difficulties
At present, the glass industry is having to face multiple pressures, including excess capacity of traditional products, slower development of new technical products, as well as structural contradiction between supply and demand. Following the continuously strengthening resources and environmental constraints, and the costs of labour and other ever increasing factors regarding production, glass industry development is obviously slowing down, leading the flat glass industry to have to face a grim situation at a loss in the whole segment.
Although there are so many difficulties, the new and 'old' exhibitors at home and abroad are giving their utmost attention to China Glass 2016 since booth sales began last July. Alongside a good number of domestic exhibitors, a large number of foreign glass companies are moving to book larger booths than before. Up to 31 December 2015, 564 domestic companies had confirmed their presence at the event. Among them, North Glass has booked a 1,200-square-metre space, and has become the top presence ...
expand


Download full article in PDF