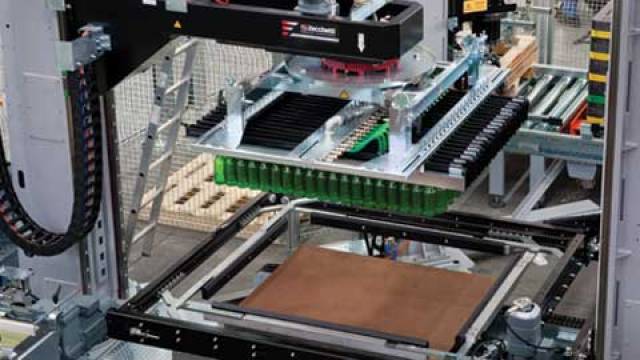 Zecchetti: two distant cultures come together and cooperate for mutual success
In recent years, Zecchetti has been working closely with many Chinese leaders in Glass Container production, including Shandong Huapeng Glass Co., Ltd, Yantai Changyu Glass Co., Ltd. among others, to support continuous investments in their cold end areas.
Starting up collaboration
Yantai Changyu Glass
The cooperation with Yantai Changyu Glass Co., Ltd. (Changyu Glass) began in 2012 when the company trusted in Italian Style Equipment by installing three Conveying Lines and three Palletizers manufactured by Zecchetti.
Changyu Glass is a professional manufacturer and exporter of high-quality glass containers with a history of more than 16 years. With 500,000 tons production capacity, Changyu Glass owns the largest wine bottle capacity in China and ranks among the top four in China's glass containers industry. The company is the executive director of China Daily Glass Association and the Yantai Branch of China's Chamber of International Commerce.
Shandong Huapeng Glass
The same happened, one year later, when Shandong Huapeng Glass Co., Ltd., another leading enterprise in the Chinese packaging industry, decided to complete their Cold End area with conveying and palletizing systems supplied by Zecchetti.
Shandong Huapeng Glass is the leading enterprise in China's packaging industry, China's largest machine-made glass goblet manufacturer, and one of the biggest manufacturers in the daily-
use glass production industry in China.
The company is made up of Huapeng Glass (Heze) Co., Ltd...
expand


Download full article in PDF