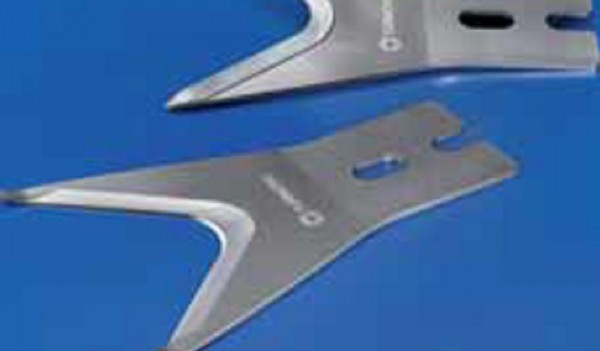 Turmond: Changing mentality for long-term savings
Turmond is a family-run company and, in fact, when we at Glass Machinery Plants & Accessories visited the firm, we were greeted by one of the owners - Alessandro Colombatto, Sales and Marketing Manager - who is also extremely available and ready to help in the workshop too. The company uses its tungsten carbide for many different production sectors, such as paper and packaging, metal, plastic and fiber, seal rings and special applications and, of course, the glass sector. Used in the manufacture of shear blades for the hollow glass industry – a relatively new sector for this company – it can reach impressive performance with regards to working lifetime and cut quality, in turn, guaranteeing important advantages in terms of economic payback. Turmond's tungsten carbide shear blades have been patented in Europe and in the main worldwide markets.
Company facilities are so complete and functional that the entire process – from the mixing of the powder for the metal – Sandvik – to the sintering, grinding, material analysis and packaging of the finished items, is all carried out entirely in-house.

THE INTERVIEW
Speaking to Alessandro Colombatto
"Of course, the long working life of the shear blades, as with every moving part of a machine or production process, depends on how they are used, and what kind of process they are used for. There are, for example, some kinds of production – standard, such as beer bottles for example, or normal containers – where extremely high quali...
expand